Growing Importance of Employer Branding
According to Harvard Business Review, employer branding is becoming strategically more important to CEOs and HR and marketing leaders with a third looking to build their global employer brand. In addition, many leaders now believe the responsibility for the employer brand is with the CEO or marketing rather than recruiters or HR with 60% of CEOs saying it lies with them.
This shift in importance means that a robust employer presence is becoming more important for business looking to secure and retain key talent.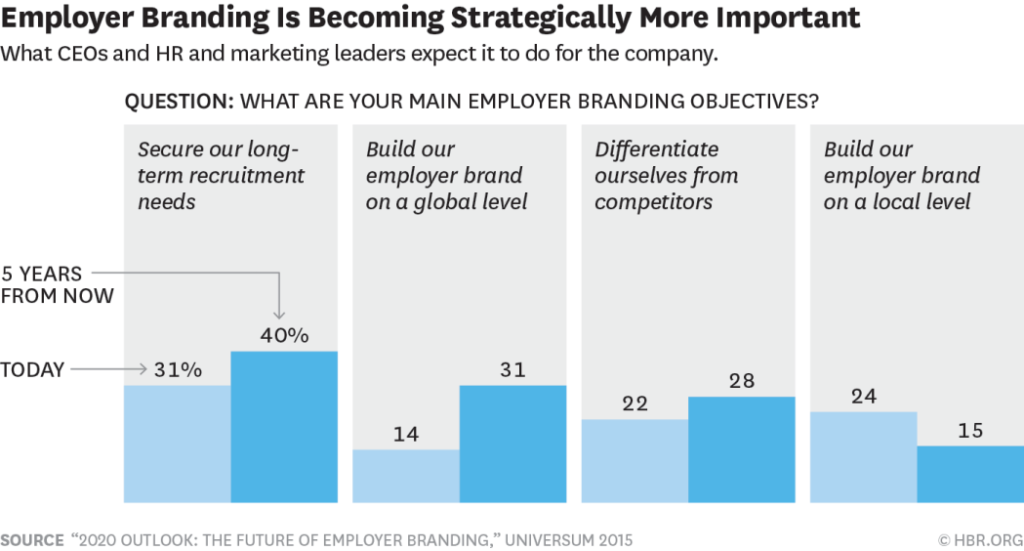 Are you interested in a more strategic, elevated, and impactful approach to employer brand?
Work with a true partner. Bessire will help your company build an employer brand that attracts & retains talent.
Call today and ask about our 360° Branding and Advertising Assessment. 
When you're serious about employer brand, we put employer brand front and center with the C-Suite so they truly understand the value and see the impact. We ground our work in research and then take a strategic, consumer-based approach led by a client-facing team with real world expertise.
Benefits of employer branding with Bessire
You should be the company of choice in your industry that people want to work for. Employer Branding is a key factor in attracting and retaining talent and Bessire is your sherpa to help you climb the recruitment mountain and solve the staffing shortages hampering business growth.
Elevate your recruitment brand
Set your company apart as a leader in your industry
"Great help to us on how to find law firm type talent and raise the bar"
"Bessire & Associates staff were WONDERFUL to work with. Not only were they competent, hard-working, and passionate about finding us the right people, they were honest (in a kind way) when we needed to consider making changes on our end."
Barrow Utilities and Electric Cooperative
"I am happy to report we received 2 hires from you…Relieved you found a solution for us!!"
Twin Lakes Telephone Cooperative